​ Need Help? We'll talk you through the process
Director of Admission (Travon Houston): 732-826-0155
Financial Aid Coordinator (Iren Brodsky): 732-826-0155
Director of Nursing (Adesola Adeniji): 732-826-0155
Registrar (Veronica Sandoval): 732-826-0155
Visit Our School!
Universal Training Institute is having "Open House" for May 2018 admission on Saturday 5th of May 2018 at the School's premises. If you are planning to apply for admission to study for LPN program in 2018, this is your opportunity to help you take your next step towards your goal of becoming a Licensed Practical Nurse (LPN).
The Orientation for newly admitted students will come up on May 11th 2018 and classes will start the following Monday, May 14th, 2018.
Have a question about your application or need help getting started? We're here to help! Call us at 732-826-0155 or apply online.
Travon Houston (Director of Admissions)
Reasons for Choosing UTI
Experienced qualified friendly instructors
Day and evening classes
High exam pass rates
Fully equipped labs
Smaller class sizes to fit the students needs
Convenient central New Jersey location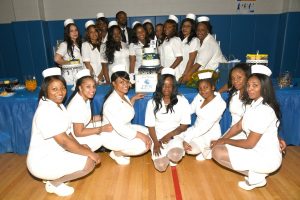 UTI, giving students the tools they need to succeed in the workplace since 2007